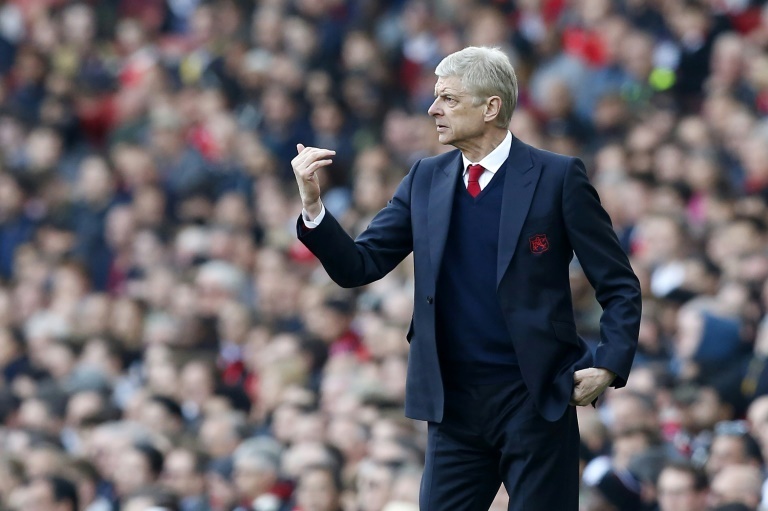 Arsenal's Wenger aims to silence critics with Euro push
Wenger's side travel to Stoke having boosted their chances of qualifying for the Champions League - a task that looked a lost cause just a few weeks ago - by winning 2-0 at Southampton on Wednesday.Â
That left Arsenal in fifth place in the Premier League, three points behind Manchester City in the slot directly above.Â
City will have played their home game with Leicester City by the time Arsenal kick off at Stoke, but a Gunners victory is sure to stoke up the pressure on Liverpool, who are currently in third.Â
Jurgen Klopp's side are four points better off than Arsenal, but crucially have played one fixture more than City and the Gunners, and are at West Ham on Sunday.Â
But while Wenger cannot wait to say 'told you so' to his critics Gunners defender Shkodran Mustafi is still concerned his team may have left it a little too late.
"I wish we found that before," he said of Arsenal's recent revival.Â
"But now we have three games and we have to give everything to try and get everything out of all the games. Hopefully at the end we'll reach our goals."
Arsenal will finish the campaign with home games against relegated Sunderland and then Everton, but first they must focus on ending their poor run at Stoke.Â
Although they have not won there since 2010, losing on four of their eight visits, Wenger's men will be hopeful of ending that sorry sequence so long as Alexis Sanchez is in the team.Â
- Concentrate -
The Chile star scored at Southampton to being his Premier League goal tally for the season to 20, and 14 of those have been in away games.Â
"I think it will give us hope, because if we keep the pressure on the other teams, maybe they will have an unlucky game or drop points somewhere," Arsenal goalkeeper Petr Cech said.Â
"We need to make sure we are ready to take advantage of that. We concentrate on our games, we go game-by-game and we have to win all of them to give ourselves a chance. Then we will see what happens."
Arsenal will be facing a Stoke side with just one win from their last nine games, yet City manager Mark Hughes is confident his players will rise to the occasion.
"It's going to be a good atmosphere, it always is when Arsenal come to town," Hughes said.Â
"Saturday is our last home game as well and we will want to end with a positive result and performance, so we need everybody behind us and hopefully cheer us to a victory.Â
"That support always helps, we know that, and it's important for us to play well in order to deserve any plaudits we get - that is certainly our intention.Â
"The last couple of performances have been good, we haven't had maximum points from those games, but we've played well and we're in good nick confidence wise so we can look forward to itÂ
"Confidence is at a good level, Arsenal are a good side who have got back on track and have a lot of motivation which will help us make sure we're at the level we need to be to compete with them."